The Daily Trend: Jim Carey, Mark Salling, Suits and The Four
The Daily Trend
Jim Carey's Wrongful Death Suit w/ Ex's Family (Image: Flynet/Facebook)
The wrongful death law suit that was filed against actor Jim Carey by his ex-girlfriend's mother and estranged husband has been dismissed.
Carey maintained his innocence thought out this entire process.

(Image: Getty)
Carey's ex-girlfriend Cathriona's mom, Brigid Sweetman and her estranged husband Mark Burton took legal action against the star in 2016, claiming she took her own life after he infected her with numerous STDs. (Image: TMZ/AKM-GSI)
Cathriona was only married to Mark Burton for a green card.
Mark Salling's Death and His Ex-Girlfriend (Derek Storm / Splash News)
Mark Salling's death has been ruled a suicide. Former Glee co-stars took to social media to express their sadness.


It is un-clear whether or not his death will affect the restitution payments to his victims.

(Photo: Getty Images)
This would be his second attempt at suicide. Mark attempted to cut his wrist following his guilty plea to child pornography a few months ago.


Salling's ex-girlfriend and Glee co-star Naya Riverea stepped out for the first time on Wednesday following his death. Naya went to a taping of MTV's TRL.


More News On Suits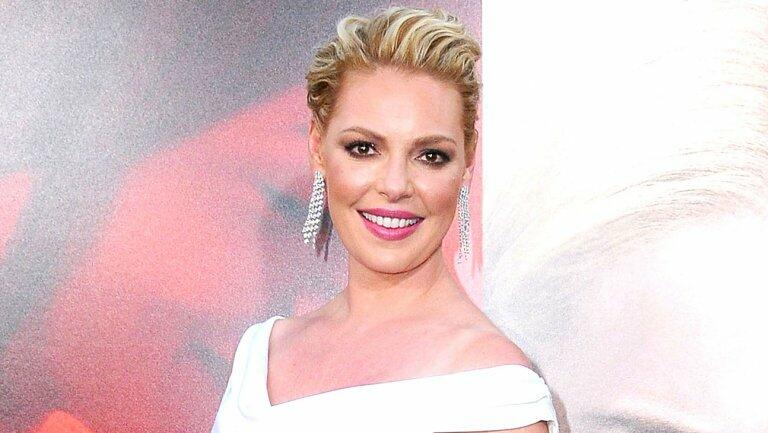 (Barry King/Getty Images)
Suits announced the leaving of Meghan Markle and Patrick Adams earlier this week and that a new cast member would be joining the show in season 8.


That new Suits cast ,member was announced yesterday..... Katherine Heigl will be joining the Suits cast for season 8.
The Four: The Battle For Stardom Fox has removed The Four judge Charlie Walk from the show. Walk, producer and president of Republic Records will not be on the final episode of The Four: The Battle For Stardom due to sexual harassment allegations.


The Four: The Battle For Stardom will air tonight on Fox at 7pm/CT.