Savannah Guthrie says 'no creeps' at 'Today' show post-Matt Lauer but Hoda
Savannah Guthrie promises that the "Today" show has been purged of all "creeps" since the NBC morning show fired Matt Lauer after multiple women accused him of sexual assault and harassment.
Lauer's former co-host told The Hollywood Reporter "there are no creeps" at "Today."
"We're all married, we're all pretty boring and there's a presumption of good faith, you know?" Guthrie said in defense of the remaining NBC hosts which include Carson Daly, Al Roker and Craig Melvin.
Hoda Kotb (right) said she is still in touch with Matt Lauer since he was fired from NBC. (Ruven Afanador)
Guthrie's new co-host, Hoda Kotb, also defended the male "Today" reporters saying, "Al's like your crazy uncle, Carson's your best guy friend. I hug Craig when I see him. We don't feel like there's a new set of rules that we cannot be ourselves."
While the female hosts may not have to face "creeps" on the set of "Today," Kotb revealed she's still in touch with disgraced Lauer, even after one woman accused the 60-year-old of sexually assaulting her in his office until she passed out.
"We keep in touch with him," Kotb said of her current relationship with Lauer. "I mean look, this is one of those complex situations. I've known him since I started working at NBC [in 1998]. When I was sick with breast cancer, he was the first to call. He helps and helped in ways that … you know, he was incredible in that way."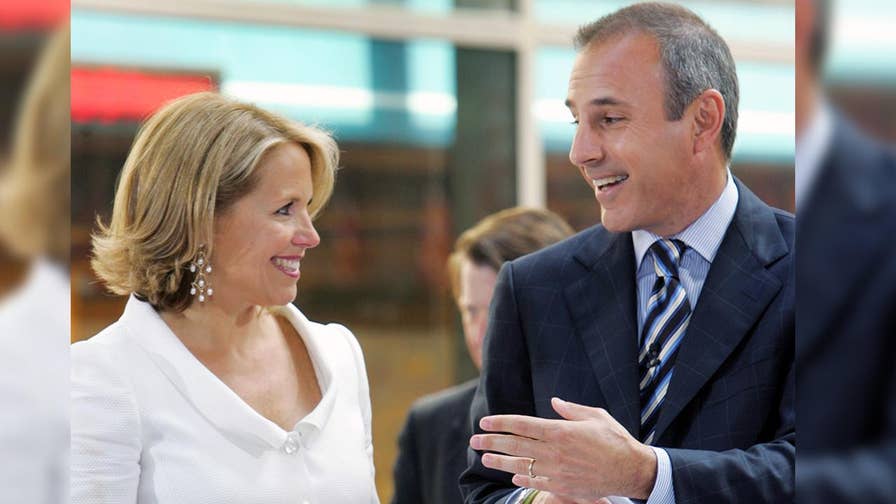 She added, "There is that Matt and then there's the Matt that the accusers speak of. And those accusers' voices matter and that story matters."
To Guthrie, Kotb added, "… It's still tough, right?"
Guthrie replied, "Yes."
Lauer, 60, was fired from the show in November 2017 after it was revealed he had allegedly violated NBC's workplace harassment policies on several occasions with different women working at the show.
Kotb was announced as Lauer's replacement on January 2.
You can find Sasha Savitsky on Twitter @SashaFB.

John Elliott
Want to know more about John Elliott? Get their official bio, social pages & articles on WACO-FM!
Read more