SOUTHWEST AIRLINES VIDEO IN CABIN AFTER ENGINE FAILURE
Southwest Airlines passengers were remarkably calm moments after one of the plane's engines was shredded by something -- despite the fact one of them was almost sucked out of the cabin.
The images from the Tuesday morning flight -- which made an emergency landing in Philadelphia -- are pretty terrifying. Shrapnel from the left wing turbine apparently flew back and shattered a cabin window, and witnesses say, if not for the aid of her fellow passengers ... one woman would have been sucked through the opening.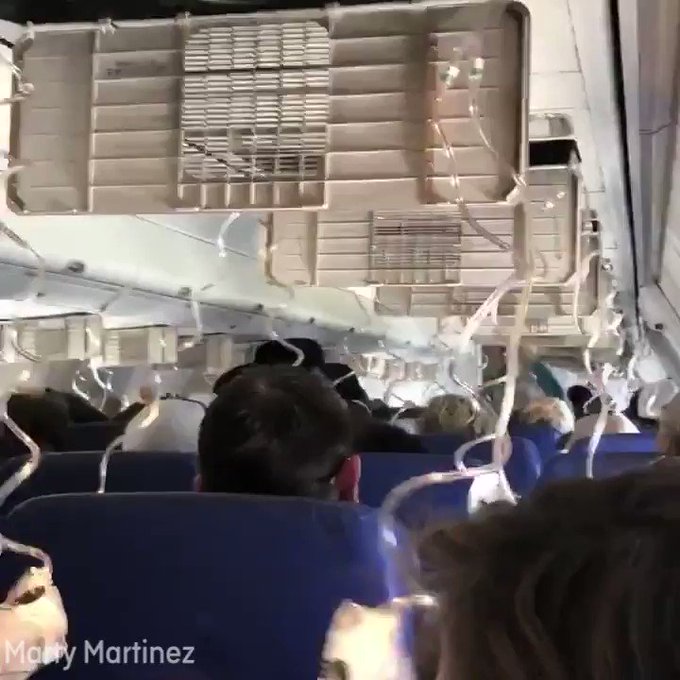 Eyewitness News

✔

@ABC7NY

Eyewitness video shows the Southwest Flight 1380 emergency landing from a passenger perspective. At least one person was rushed to the hospital with unknown injuries https://7ny.tv/2H7njXf

12:21 PM - Apr 17, 2018
Video shot by one of the passengers shows the oxygen masks deployed, but the cabin is eerily quiet, other than a rush of wind.
The plane, which was on its way from NYC to Dallas, managed to touch down relatively safely in Philly. Only one passenger was taken to the hospital.
According to one witness ... a passenger suffered a heart attack, but that hasn't been confirmed. Southwest and the NTSB are investigating what caused the engine damage.

John Elliott
Want to know more about John Elliott? Get their official bio, social pages & articles on WACO-FM!
Read more