Hurricane Florence barrels toward US as SC orders evacuation of entire coas
South Carolina residents have been ordered to evacuate from the coast as the state prepares for Hurricane Florence to make landfall later this week.
Gov. Henry McMaster on Monday mandated that, beginning Tuesday, eight counties along the coast — Horry, Georgetown, Charleston, Dorchester, Berkeley, Colleton, Beaufort and Jasper — evacuate by no later than noon.
An estimated 1 million people are expected to evacuate South Carolina's coast.
President Trump tweeted that the storms brewing in the Atlantic Ocean "are very dangerous," and that his administration "encourage[s] anyone in the path of these storms to prepare themselves and to heed the warnings of State and Local officials."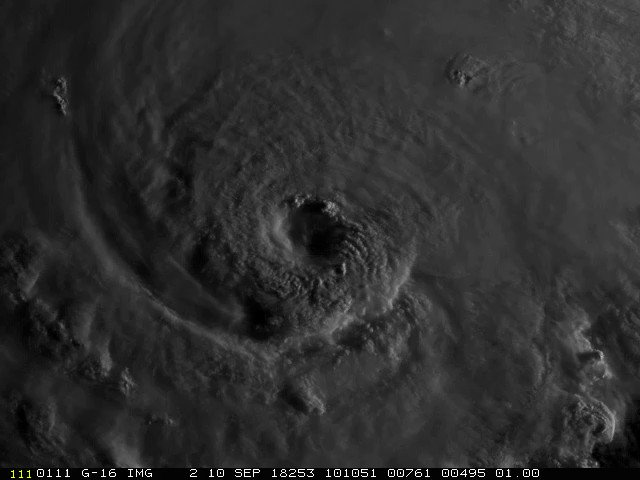 Donald J. Trump

✔

@realDonaldTrump

To the incredible citizens of North Carolina, South Carolina and the entire East Coast - the storm looks very bad! Please take all necessary precautions. We have already began mobilizing our assets to respond accordingly, and we are here for you!

2:41 PM - Sep 10, 2018
"The Federal Government is closely monitoring and ready to assist," the president added. "We are with you!"
South Carolina's Department of Public Safety said they're "planning for a large-scale evacuation" as Florence, currently sustaining 140 mph winds as a Category 4 hurricane, is forecast to make landfall on the Carolina coast late Thursday.
This photo provided by NASA shows Hurricane Florence from the International Space Station on Monday, as it threatens the U.S. East Coast. (NASA via AP)
The National Hurricane Center said during an earlier advisory on Monday that Florence has quickly intensified and could be potentially catastrophic.
The storm, as of the Miami-based center's 5 p.m. advisory, is about 525 miles south-southeast of Bermuda and about 1,170 miles east-southeast of Cape Fear, North Carolina.
TRACK HURRICANE FLORENCE'S STORM PATH HERE
McMaster on Saturday declared a state of emergency ahead of the storm, and requested a federal declaration from Trump.
North Carolina Gov. Roy Cooper — who issued a state of emergency last week — said Monday that the state is in the "bull's-eye" of the storm, and also requested federal disaster declaration from Trump for resources to be prepared when Florence hits.
"The storm is still far away from the U.S. coast, but warm ocean waters will allow it to maintain its Category 4 strength, and winds are likely to climb to 150 mph."

- Fox News Meteorologist Adam Klotz
Visitors and residents on Hatteras Island were ordered to evacuate, effective at noon on Monday. Officials in Dare County ordered a mandatory evacuation for people in other areas as of 7 a.m. Tuesday.
More on Hurricane Florence...
In the past 150 years, North Carolina has only been hit by one Category 4 hurricane — Hazel, which struck the state with 130 mph winds in 1954.
Maryland Gov. Larry Hogan also declared a state of emergency, as officials "are preparing for any possible outcome, including the potential of historic, catastrophic, and life-threatening flooding in Maryland."
The mayor of Richmond, Virginia, declared a state of emergency on Monday ahead of potential "signficant rain and inland flooding later this week."
Fox News Meteorologist Adam Klotz said that while Florence "is still far away from the U.S. coast, warm ocean waters will allow it to maintain its Category 4 strength, and winds are likely to climb to 150 mph."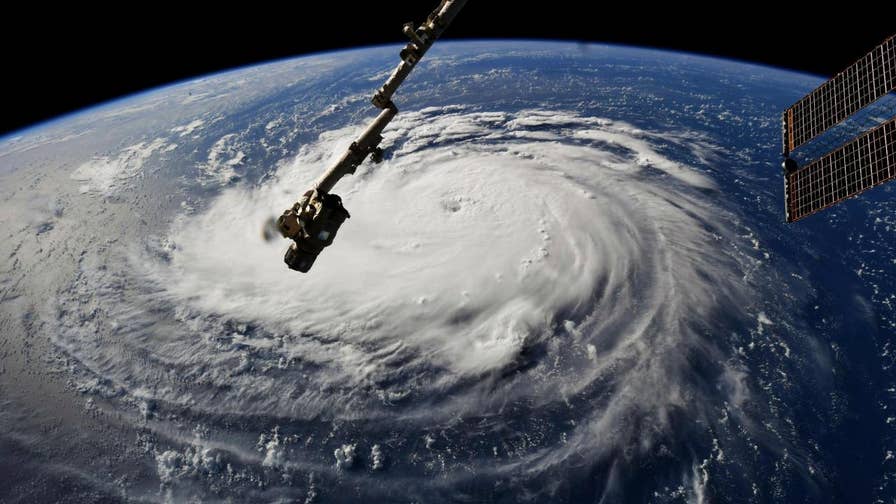 The "main threats" the storm poses include "dangerous storm surge, strong winds, and possible flooding."
Meanwhile, two other storms were also spinning in the Atlantic by noon on Monday.
Hurricane Isaac was expected to lose strength as it reaches the Caribbean, and Helene, much farther out to sea, may veer northward into the open ocean as the 2018 hurricane season reaches its peak.
The Associated Press contributed to this report.
Nicole Darrah covers breaking and trending news for FoxNews.com. Follow her on Twitter @nicoledarrah.

John Elliott
Want to know more about John Elliott? Get their official bio, social pages & articles on WACO-FM!
Read more