Clint Harp on life after 'Fixer Upper' and what you didn't see on the hit H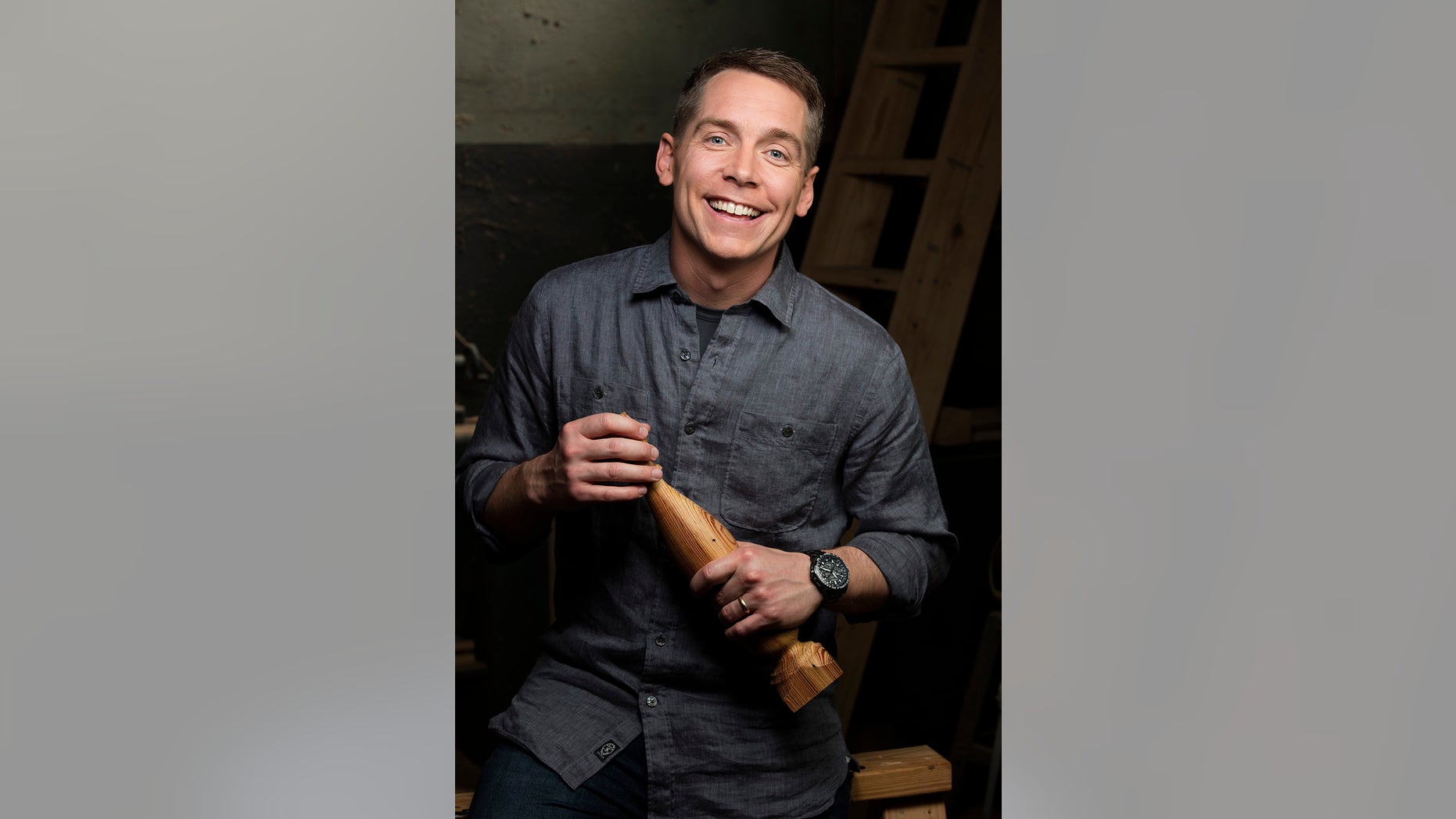 Go-to 'Fixer Upper' carpenter Clint Harp opened up about life after the HGTV show's end. (Robert Sebree)
It's been five months since the hit HGTV series "Fixer Upper," starring Joanna and Chip Gaines, came to an end. Now, the Gaines' go-to carpenter, Clint Harp, who was frequently featured on the renovation show, is sharing what his life has been like since the cameras stopped rolling.
"Life for me, post 'Fixer Upper,' has been filled with writing my book ['Handcrafted'] and filming our show ['Wood Work' on DIY]," Harp tells Fox News. "A lot of very exciting and fun things have been going on with that."
Harp and his wife Kelly are also continuing to grow their business, Harp Design Co., which includes making handcrafted tables in Waco, Texas that ship all over the country.
"A few months ago I made a 7x7 square dining table from solid white oak which went into [Joanna's] private dining room at their restaurant here in Waco, Magnolia Table," says Harp. "That was an honor for me."
Like the recent table he built for Joanna, Harp notes that the two still collaborate on projects even though the show is over.
"Whenever she needs it, she'll give me a call," says Harp. "It's less now with 'Fixer Upper' being over… But it still happens."
Looking back on his time on the series, which wrapped in April 2018 after five seasons, Harp says "it was great working with the Gaines."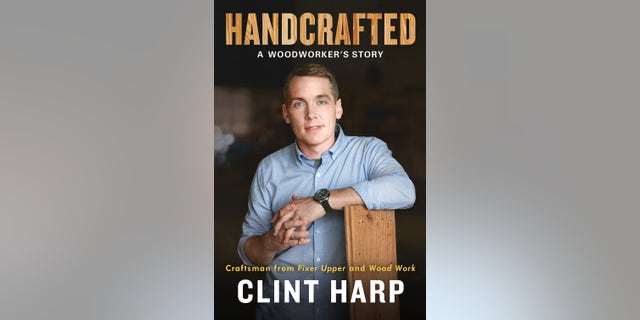 Clint Harp talks to Fox News about life after 'Fixer Upper' and what you didn't see on the hit HGTV series. (Simon and Schuster)
"[Chip] is great to talk to. He's one of those guys you want to sit down and have a beer with over some barbecue," admits Harp, adding that the guys even had a "few of those lunches" where they "just sat down and talked and dreamed about what was maybe going to happen."
For Joanna's part, Harp admits that when he first started working with her, there were times when they "tried different designs that didn't work."
"Not everything flew off the shelves or worked right away in terms of the things that I was building for her," he explains. "It took some time honing the design and the look of what she was wanting and what I could deliver, and marrying those two things together."
When it comes to what viewers didn't see on the series, Harp says some of his "favorite moments" which he'll "always remember" didn't get picked up by the cameras.
"What you didn't see on the show is, it was before the show was being filmed, Joanna was coming to check on the furniture or Chip was stopping by the shop, and none of us had anything going like we do now," recalls Harp.
"There was one time where we all sat down together, and our kids were at the shop with us, and Chip picked up some sandwiches, I think from a local sandwich shop, and Chip, Jo, Kelly and I were just sitting on the floor of the shop eating, staring out the back looking at our kids [who were eating and playing], all of us kind of thinking like, 'What the heck are we doing?'"
Now both the Gaines and the Harps have each found their own success, and they continue to cheer each other on. The most recent example is with Clint's book, 'Handcrafted,' which Joanna proudly posted copies of on her Instagram.
"Some people may be expecting it's a book about carpentry, 'Well here's how you build a table. Here's what goes into a tabletop,' I did put a little bit in there," says Harp. However, the book is actually for "dreamers."
"I wanted to share my story, and the things that I went through creating a business, quitting a job to go for a dream with my wife, a dream that I'd had for years of building furniture, that was something I wanted to do, but in order to do it I had to take an incredibly huge leap," he explains.
"I hope that in me sharing my story that it nudges somebody else out there who is looking to go for their dream a little closer."
As for if he thinks the Gaines would ever be up for doing "Fixer Upper" again? Harp admits he has "no idea," but if they were to do anything, Harp is more than happy to partake.
"If the Gaines do anything, and they want me to be a part, they know I'd love to," Harp shares. "I love working with them. I'm always up for doing whatever.
"If there's room for me anywhere in what they're doing, I'd love to be a part. They're awesome."
With that said, Harp who "found out like everybody else" the beloved series was coming to an end, and even was "a little surprised" by the news, he's ultimately just grateful to the Gaines family.
"I was just so thankful to them and so happy for them because I feel like they were stepping away from that part of their journey at the time that they wanted to, which is so important," says Harp. "We don't always get to do that…. I'm just excited to see all of the things that they continue to get their hands in and they continue to do.
"I just know them well enough to know that they have so much energy and talent that they're going to keep doing awesome things."

John Elliott
Want to know more about John Elliott? Get their official bio, social pages & articles on WACO-FM!
Read more