'DWTS': 'Dukes Of Hazzard' star John Schneider reveals whopping cost of dow
By Carole Glines | Fox News
"Dukes of Hazzard" star John Schneider has revealed that the down-home TV classic could not be made today — because it cost a bundle.
Schneider, best known for playing Bo Duke on the '80s series, is competing on this season's "Dancing with the Stars" and told Fox News after the live Tuesday night show, "We were in a three-network world [back then], so 'The Dukes of Hazzard,' as fun and as backwoods as it seemed, we were still a [$1.3 million] an episode in 1978. So we were a very expensive television show. So it's cost-prohibitive, actually, to do a show like that anymore."
The actor and country music singer reminisced about the show famed for its car chases after portraying another Southern boy, Elvis, with his partner Emma Slater on "DWTS."
"I think it's wonderful that people have continued to embrace, generation after generation, what I think is the ultimate family-uniting television show of all time," he said.
To Schneider, "Hazzard" is "the show that everybody not only could watch but everybody wanted to -- little kids and Grandpa and everybody in between -- and there's not a lot of television shows you can say that about [anymore]."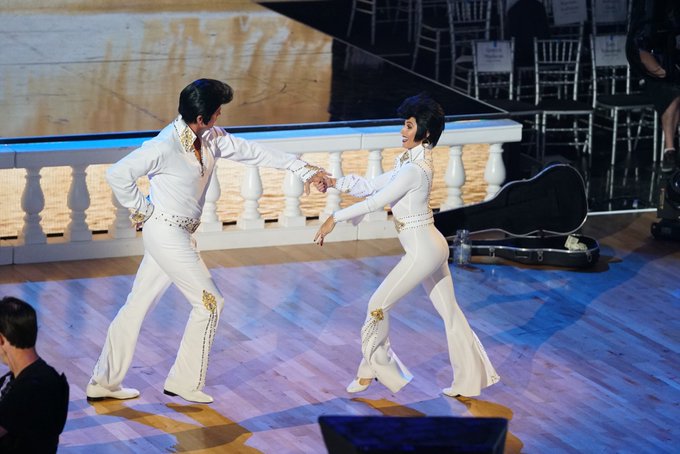 Dancing with the Stars

✔

@DancingABC

A kingly jive by #TeamSuperDuke! Viva Las Vegas! #DWTS

7:47 PM - Oct 2, 2018
The star also vented backstage at "DWTS" about the 2005 big-screen version of "The Dukes of Hazzard," starring Jessica Simpson as Daisy Duke, Johnny Knoxville as Luke, and Seann William Scott in Schneider's role of Bo. The film also starred Burt Reynolds who died Sept. 6 at age 82 as Boss Hogg.
"Warner Brothers proved they can't make 'The Dukes of Hazzard' anymore. ... They destroyed the franchise with that one, godawful film -- and shame on them for that," Schneider said.
"The only thing I got to say about that movie was 'No.' I read it and said 'No.' So did everybody else in the cast, by the way."
In the film, Willie Nelson played Uncle Jesse and Schneider sighed, "They portrayed Uncle Jesse as a pot-smoking old letch. It was a travesty, I thought.
"I see what 'The Dukes of Hazzard' means to people, especially in the South. And they just didn't understand when they made the film. You don't make an irreverent 'Dukes of Hazzard.'"
Schneider, who performed a jive dance on Tuesday night's "DWTS," channeling Elvis in a white jumpsuit for a Las Vegas theme night, told reporters, "I actually have an album at Graceland because I did a song in 1980 'It's Now or Never,' which was an Elvis cover [version], and I still have the top-charting Elvis cover of all time."
"I've always loved Elvis. I remember I was standing in line for 'Live and Let Die,' the James Bond film when I heard Elvis had passed. I didn't believe it, and as of tonight, I still don't believe it. I think Elvis is still in the building."

John Elliott
Want to know more about John Elliott? Get their official bio, social pages & articles on WACO-FM!
Read more