'The Conners' releases teaser trailer, remains quiet on Roseanne character'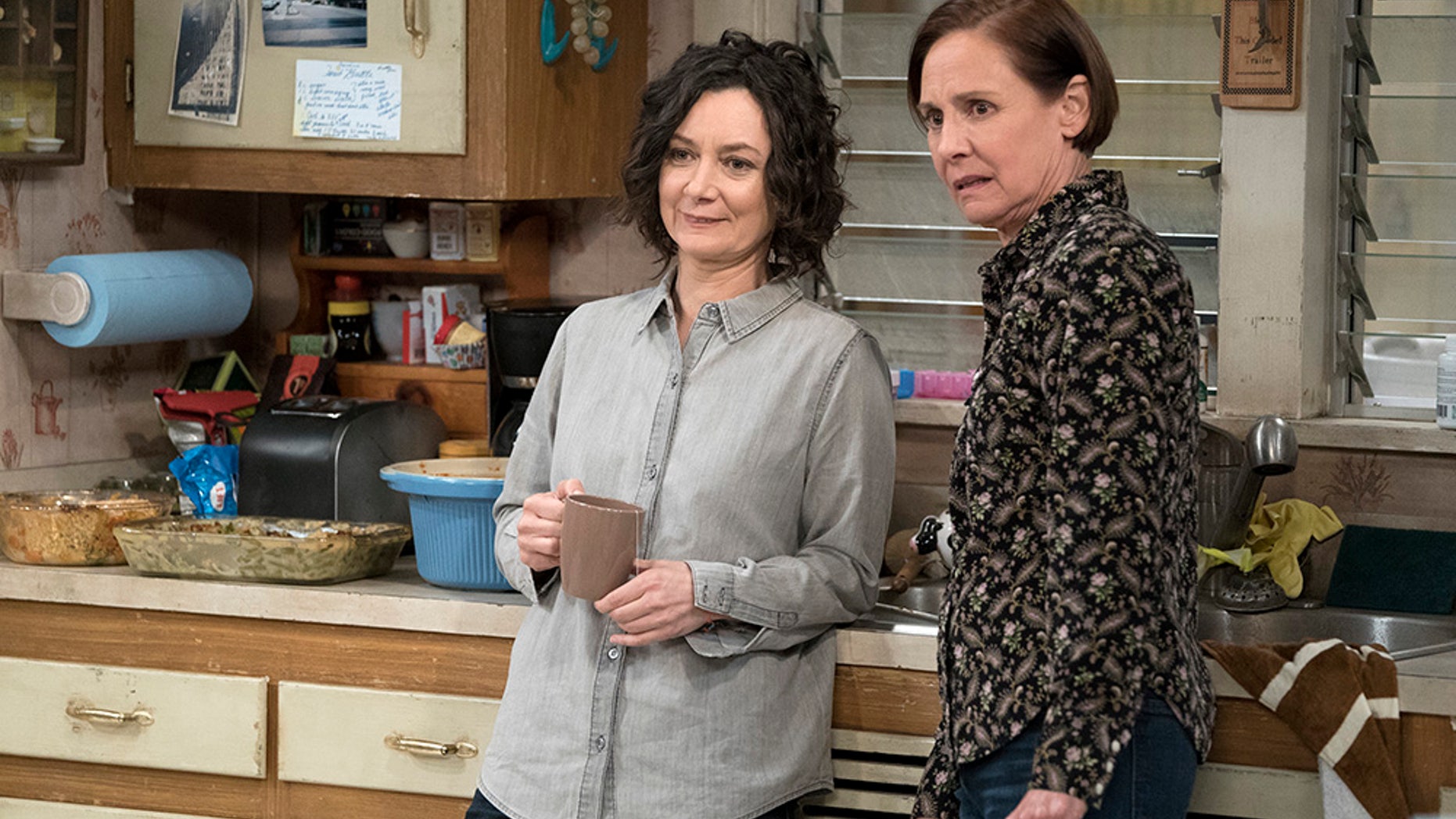 Sara Gilbert and Laurie Metcalf appear in "The Conners" premiere. (ABC)
As the premiere of ABC's "The Conners" draws closer, the cast is speaking out about the show's controversial origins on the heels of a new teaser trailer for the spinoff series.
ABC released a brief teaser for the show featuring returning cast members John Goodman, Sara Gilbert, Laurie Metcalf and Michael Fishman. In it, the audience is teased with the spinoff being "The one thing on everyone's mind… what's next for the Conners?"
The teaser stopped short of addressing Roseanne Barr's character specifically. However, it has been rumored that "The Conners" will kill off the Roseanne character by way of an opioid addiction, which was established in one of the last episodes of the 1990s sitcom revival.
Barr was fired from ABC and her show was canceled abruptly after she tweeted a racist comment directed at former Obama aide Valerie Jarrett. After the show, which was already greenlit for a second season, was pulled from the network, it quickly got to work with the remaining cast members on "The Conners."
"There was a lot of risk involved," Metcalf told People. "But we all decided as a group to take the risk, knowing that we could be judged by deciding to come back."
One of the key things that needed to fall into place before a spinoff could happen was that Barr needed to be removed from all aspects of the show, despite the characters being from her namesake sitcom. It was announced that Barr would not profit creatively nor financially from "The Conners." The 65-year-old comedian agreed to these terms, something her former cast members are thankful for.
"That was a very big deal," Goodman told the outlet. "To give us a chance."
You can watch the first teaser for "The Conners" below.

John Elliott
Want to know more about John Elliott? Get their official bio, social pages & articles on WACO-FM!
Read more