TRACK THE STORM: Potentially 'life-threatening' hurricane heading for coast
A powerful storm called "Michael" is churning off Mexico's Yucatan Peninsula — and with maximum sustained winds around 75 mph, it's officially a Category 1 hurricane. Forecasters say the powerful storm could bring heavy rainfall, storm surge and "dangerous" winds increasing for the northeastern Gulf Coast.
The storm is expected to dump 4 to 8 inches of rain on Cuba, with some areas of the island nation seeing up to a foot of water. The heavy rainfall could lead to "life-threatening flash floods and mudslides," the National Hurricane Center warned.
"Michael is forecast to be a hurricane, and possibly a major hurricane when it reaches the northeastern Gulf Coast by mid-week, and storm surge and hurricane watches are now in effect for portions of the area," the Center added.
Michael is now the 13th named storm of the 2018 hurricane season. Here's what you need to know as the storm continues to strengthen over the next few days.
Where is the hurricane now?
The storm is 140 miles east-northeast of Cozumel, Mexico — 50 miles south of the western tip of Cuba, according to an 11 a.m. ET advisory.
The storm is moving north at 7 mph and has maximum sustained winds of 75 mph.
WHAT IS THE SAFFIR-SIMPSON HURRICANE WIND SCALE?
"A northward motion at a slightly faster forward speed is expected through Tuesday night, followed by a northeastward motion on Wednesday and Thursday," the NHC said in its Monday morning advisory.
The center of Michael is expected to move across the Yucatán Channel — a strait between Mexico and Cuba — Monday, slowly making its way across the eastern Gulf of Mexico through Wednesday. The Gulf's warmer temperatures and favorable atmospheric conditions may fuel the storm's strength.
National Hurricane Center

✔

@NHC_Atlantic

#Michael could produce three life-threatening hazards along portions of the northeastern Gulf Coast: storm surge, heavy rainfall, and hurricane-force winds, with storm surge and hurricane watches in effect. Residents in these areas should follow advice given by local officials.

9:53 AM - Oct 8, 2018
By Wednesday, Michael will likely move inland over the Florida Panhandle and Big Bend, making its way across the southeastern U.S. that night and Thursday morning.
"Hurricane conditions are possible within the hurricane watch area along the U.S. Gulf coast by Wednesday, with tropical storm conditions possible by Tuesday night or early Wednesday. Tropical storm conditions are possible within the tropical storm watch area by Tuesday night or early Wednesday," the NHC added.
What else should I know?
Florida Gov. Rick Scott issued an order for a state of emergency for 26 counties to rush preparations in the Panhandle and the Big Bend area, freeing up resources and activating 500 members of the Florida National Guard ahead of Tropical Storm Michael.
"This storm will be life-threatening and extremely dangerous," Scott said Sunday after receiving a briefing at the State Emergency Operations Center. He warned that storm surge could affect areas of Florida not in the storm's direct path.
The Florida Panhandle and Big Bend into southern Georgia are planning on seeing at least 4 to 8 inches of rain, with up to a foot of in some parts.
FLORIDA KEYS AND HURRICANES: A LONG HISTORY
"Let's all stay safe and watch this storm closely. As we have seen before, it can change direction and impact any part of our state," Scott tweeted Monday morning, adding, "EVERY FAMILY must be prepared. We can rebuild your home, but we cannot rebuild your life."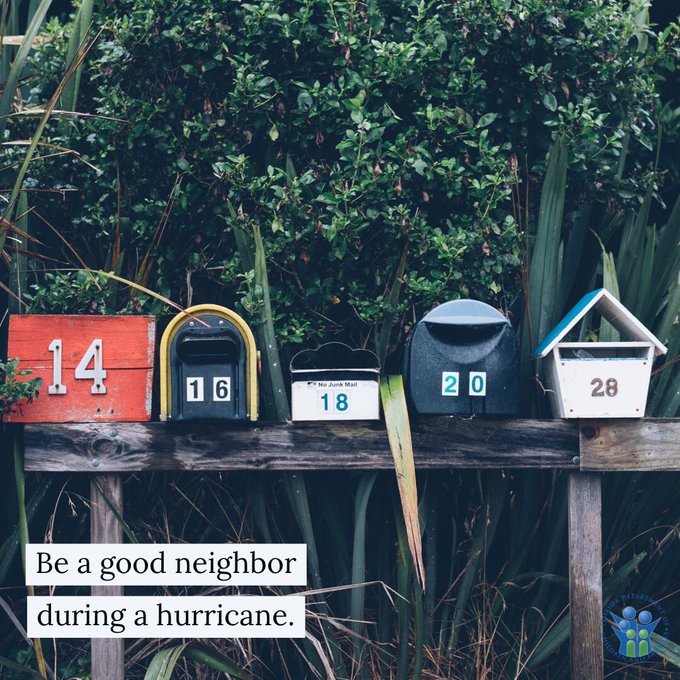 Florida DCF

✔

@MyFLFamilies

Be sure everyone has a plan. Exchange info to stay in touch. If you have room, let your neighbors know they can take shelter with you in case of an emergency. Offer carpooling if evacuation is necessary. If a watch/warning is issued, make sure your neighbors are aware

6:37 AM - Oct 8, 2018
The Associated Press contributed to this report.
Jennifer Earl is an SEO editor for Fox News. Follow her on Twitter @jenearlyspeakin.

John Elliott
Want to know more about John Elliott? Get their official bio, social pages & articles on WACO-FM!
Read more