BOSTON RED SOX WORLD SERIES TROPHY DAMAGED During Championship Parade
PARTY FOUL!!!
The Boston Red Sox World Series celebration just took a major hit at the championship parade on Wednesday ... after a rogue beer took out part of the Commissioner's Trophy!!
Boston fans let the beers fly through the air at the team's World Series parade ... and players caught and CHUGGED them.
But, one fan missed their target and hit the championship hardware right in one of the flags ... denting it pretty badly. The trophy was riding with Mookie Betts at the time.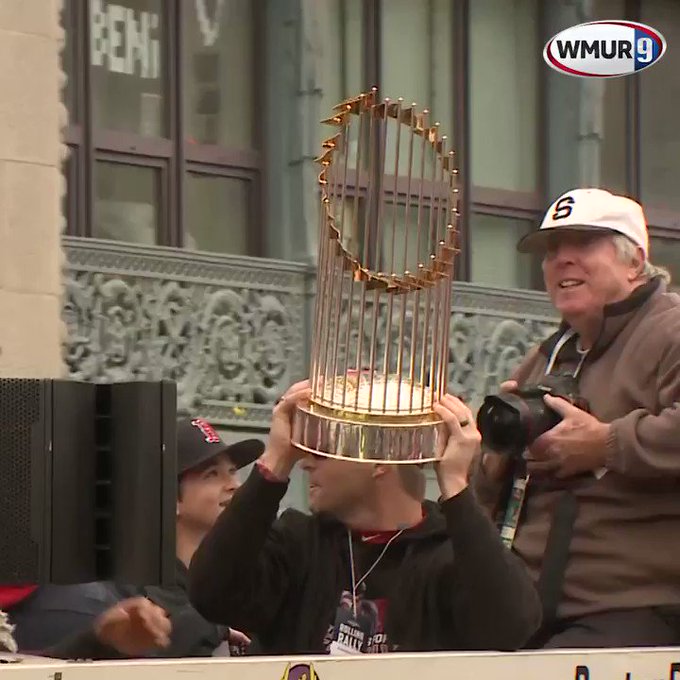 WMUR TV

✔

@WMUR9

A tossed beer can dented a #WorldSeries trophy during the @RedSox #victoryparade: https://goo.gl/jCGdSb #RedSox #paradeday

2:31 PM - Oct 31, 2018
That's not all ... one fan threw an open beer at manager Alex Cora ... and the dude was clearly PISSED, stopping his duck boat to point out the potential culprit.
One man was arrested and charged with assault and battery by means of a dangerous weapon, minor in possession of alcohol and disorderly conduct after throwing an unopened beer can at a boat for the hit on Cora.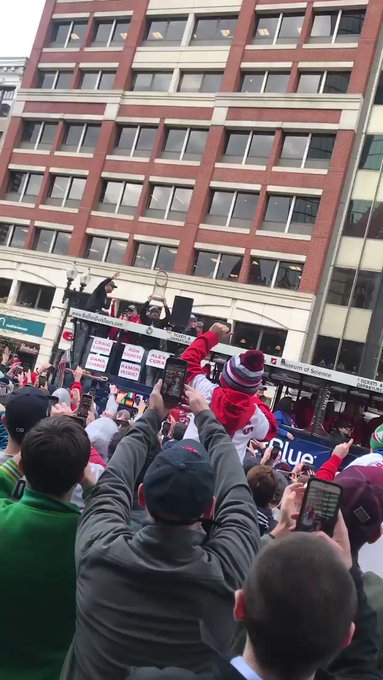 Bo Tilly

@BoTilly

Whoever threw a beer on #MyManager Alex Cora is a POS and ya moms a hoe! #RedSoxParade

11:57 AM - Oct 31, 2018
It wasn't all bad for the Sox, tho ... guys like Blake Swihart, Matt Barnes, Craig Kimbreland Rick Porcello were able to snag cans out of mid-air without incident ... and you better believe they didn't let them go to waste.
BEANTOWN BASHNESN
This ain't nothin' new for fans in New England -- Rob Gronkowski famously did the same thing (while wearing a Minions hat) when the Patriots won it all in 2015.
What else would you expect from the world champs??
Originally Published -- 7:06 AM PDT

John Elliott
Want to know more about John Elliott? Get their official bio, social pages & articles on WACO-FM!
Read more