Nicole Kidman begs fans to support small movies prior to release of 'Aquama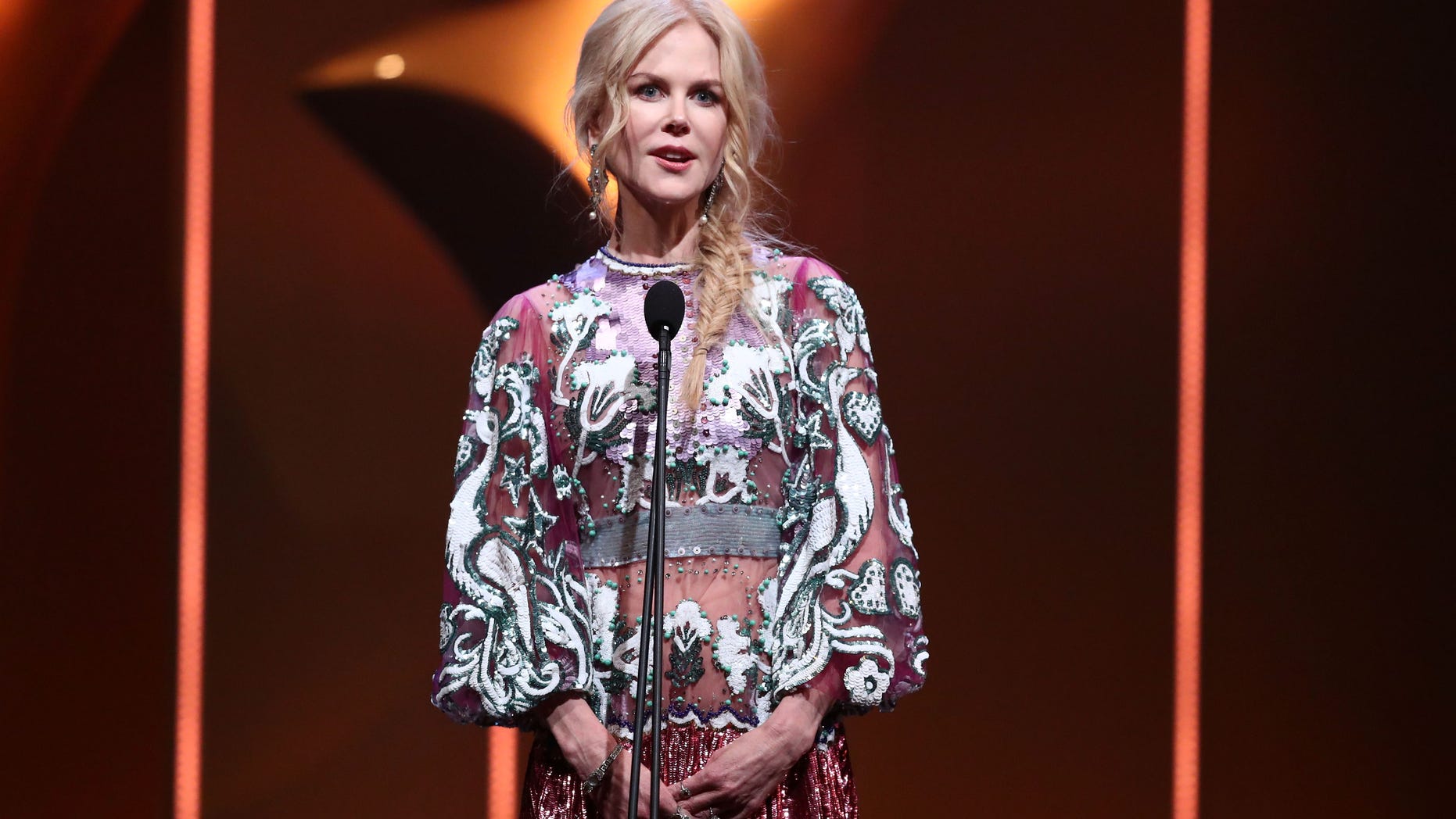 Nicole Kidman begged moviegoers to support small movies. (Getty Images)
Nicole Kidman urged fans to branch out and support smaller movies rather than big blockbusters, all while acknowledging that she is in what is expected to be one of this year's biggest films - "Aquaman."
The star appeared at the Australian Academy Cinema Television Arts Awards 2018 in Sydney on Wednesday where she accepted the Best Supporting Actress accolade for her role in the gay conversion therapy story "Boy Erased." The star took the stage and, according to Daily Mail, spent her speech advocating for people to give their money and attention to smaller films such as "Boy Erased."
"These films are hard right now. They're hard to get audiences for. They're hard to get made," the 51-year-old told the crowd.
The star did, however, acknowledge that she is about to appear in one of the biggest blockbusters of the year alongside Jason Momoa.
"You know, I'm also in 'Aquaman.' That is not hard to get made. It's a whole different thing and it's nice to be fun," Kidman said.
She continued: "But this is where you go, 'please go and see these movies' because otherwise we won't have the chance to make them anymore.'"
Kidman attended the awards alongside her mom and niece who were in the crowd as she accepted her award. She even took to Instagram prior to the show to show off their fashionable looks.
"Boy Erased" is based on a 2016 book of the same name, it tells the story of a young man that comes out as gay and is placed into a harsh conversion therapy program after receiving pressure from his family.

John Elliott
Want to know more about John Elliott? Get their official bio, social pages & articles on WACO-FM!
Read more